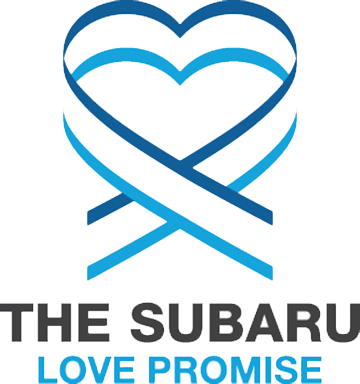 What is the Subaru Love Promise?
Subaru and our retailers believe in making the world a better place and the Subaru Love Promise is our vision of respecting all people. This is our commitment to show love and respect to our customers and to work to make a positive impact in the world.
How is Gold Rush Subaru dedicated locally to the Love Promise?
The Subaru Love Promise is an extension of what Gold Rush Subaru already believes to be an integral part of running a successful business in a small community. Giving back to the people who support you is at the very core of our business and personal values. In effort to support our community Gold Rush Subaru donates not just money, but our time as well to several non-profit organizations. We believe getting involved is the best recipe for success and it has paid dividends over the past 18 years we have been in the Subaru business. We are committed to continuing our efforts in giving back year after year. We look forward to our partnerships and will continue to support them in our community for as long as it takes.
Seniors First, Gathering Inn, Boys and Girls Club, , Auburn Little League, Hospice of the Foothills, Stand Up Placer,
Sutter Auburn Faith Hospital
Love Promise Stories from Gold Rush Subaru
Subaru and Gold Rush Subaru believe in making a positive impact on the communities in which we live and work. We uphold that belief through our Love Promise Community Commitment. Every month, we select inspiring stories from customers and partners from around our area who strive to support our collective commitment and feature them here
Gold Rush Subaru visits Acres of Hope - Susan T
Subaru loves to care, so on a beautiful spring morning a group of Gold Rush Subaru employees donned their work gloves, rolled up their sleeves, and got to work at a local women and children's shelter called Acres of Hope. The Acres of Hope program is a one-of-a-kind in the nation for both women and children. It walks families through the process of change, healing, and growth that they need to completely overcome the cycles of homelessness, trauma, addiction and poverty. Our tasks for the day included painting and cleaning one of the cottages on the property, hanging curtains in the another cottage, assembling some furniture, and for our younger, stronger members, a very strenuous and ambitious outdoor project involving clearing out brush and hauling cinder blocks. As we worked the grounds and visited with Diane Larson, our volunteer liaison, we could see what an asset this program has been to the many local women and children who have benefitted from finding this warm and caring place in which to live safely and successfully. Diane was happy to have our group and we all agreed we would schedule another work day soon!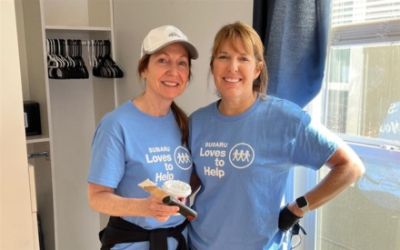 ---
Gold Rush Subaru Celebrates Earth Day 2022 - Susan T
This year in celebration of Earth Day, on April 23rd the Gold Rush Subaru crew, including our Subaru Ambassador Dave Bandilla and his wife Cindy, decided to participate in The American River and Earth Day Clean-up being held through PARC (Protect American River Canyons). Since this was a local project and our Subaru employees enjoy and appreciate the trail system in the Auburn State Recreation Area, it was a perfect fit. Our crew walked about 6 miles along the Clementine Trail and down by the river, collecting bags of garbage along the way. The group collected pounds of trash, which included all sorts of interesting material. Most of what was collected was aluminum and glass. Also lots of food wrappers and other types of paper were collected. Marcel, one of our Subaru Technicians, along with employee Jessica even ventured out with a large stick when they thought they saw something floating that looked like a vest in the river. It turns out it was inner tube from a tire! They were able to fish that out and add it to their collection of garbage. It was fun to see the local community members participating in the event and there were even educational opportunities including nature talks and what it takes to keep our trail system clean. We all agreed that the whole day was in the spirit of Subaru loves the Earth and we were proud to represent Gold Rush Subaru. We hope this inspires others to value and appreciate our local trail system and that we call make a difference to help improve and preserve the great outdoors.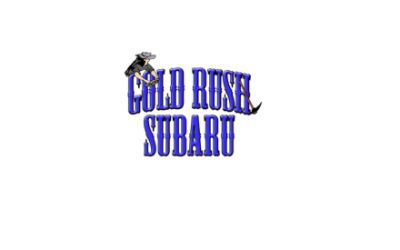 ---
Gold Rush Subaru Rocks ! - Cheryl W
In Late September Sandie called Sammie's Friends, an animal rescue organization in Grass Valley, CA,to ask if we could help her with her precious little dog, Ralphie. She was desperate. She had to get some help from someone. Sammie's Friends mission is to provide medical care for the animals at the Nevada County Animal Shelter and support other animals in Nevada County that would otherwise be euthanized to end their suffering. Sammie's Friends also operates the Nevada County Animal Shelter. This ad was put on Sammie's Friends facebook page on October 1st to raise funds for Ralphie: Meet Ralphie an adorable little 3 year old Shih-Tzu who desperately needs the village to help him out. Ralphie fell and hurt his back and needed to have back surgery. Ralphie is a service dog for a five year old girl with diabetes and celiac disease. This little girl lives with her Grandma, Sandie, as her mother was murdered a couple of years ago. The dog means the world to her and the Grandma just could not put the dog down, since her little Granddaughter had suffered so much trauma already. The Grandma has used every form of credit she could get to pay the $13,000 bill. She asked if we could help. Honestly, I know this is about the dog and not the humans, but I have to admit this story of trauma got to my heart. I am personally going to donate. I have been doing this for 20 years and few stories get to me as much as this one. Please donate if you can. Ralphie and his family thank you so much for anything you can do. ?????'s - Call Cheryl 530-913-4810. In the process of trying to raise money for Ralphie we also learned that he had survived the Paradise fire of 2018. This story and its trauma never seemed to end. Oh my gosh! But things were about to make a great turn in a very positive way. The next day Susan and Scott Taylor, owners of Gold Rush Subaru called and said this story touched their heart and their,dealership would like to donate $10,000 towards Ralphie's surgery and recovery. I immediately let Sandie know. She was completely blown away. She had had so much grief and trauma in the past two years she had just about lost faith. Because of the generosity of Susan and Scott and Gold Rush Subaru, Ralphie is recovering, Sandie has had her faith restored in mankind and has a brand new perspective. We at Sammie's Friends are so so grateful. Previously Gold Rush Subaru generously selected Sammie's Friends as a charity of choice to raise money for in the fall Subaru"Share The Love" campaign in 2018. We have also been provided funds for the number of adoptions we have during the campaign. Sammie's Friends, Sandie and Ralphie don't have words big enough to express our gratitude to Susan and Scott and Gold Rush Subaru. We love you! We tell this story every chance we get and end with "When you buy a car go to Gold Rush Subaru". I sure will. We want to return the love.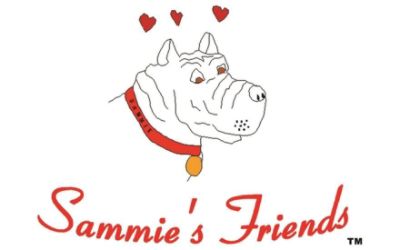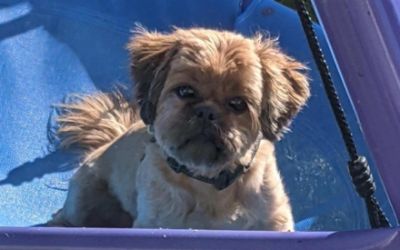 ---
Looking Out for the Underdog - Ralphie S
For the past several years the team at Gold Rush Subaru has partnered with a local animal non-profit, Sammie's Friends, during "Subaru Loves Pets" month. This year the theme was the "The Underdogs" so when our Love Promise Coordinator, Susan saw a Facebook post by Sammie's Friends about Ralphie, a sweet 3 year old service dog who had been paralyzed in a fall, she knew we needed to go above and beyond to help. Ralphie had come to a local family in order to support a young girl who had recently lost her mother in a tragic event. In addition to supporting the girl emotionally, Ralphie provided comfort during her treatment for diabetes. When the little dog sustained his devastating injury and required extensive and expensive surgery, the family reached out to Sammie's Friends for assistance. The cost of the surgery was $13,000, and through generous donations Sammie's Friends was able to raise $3000 our team wanted to help as well. In the true spirit of "The Underdog", the dealership decided to make a $10,000 donation to Sammie's Friends so that the cost of the surgery would be completely covered. Gold Rush Subaru hosted a Pet Adoption day with Sammie's Friends and invited Ralphie and his family. The day of the event was full of energy and love. Several dealership employees play in a band together and were able to provide entertainment for the day. Our team brought in a local food truck to provide refreshments to all, and of course there many adorable kittens and several sweet dogs, all of which were in search of their forever homes. But the star of the day was Ralphie. His family bought him despite the fact he was still confined to a wagon to further his recovery from surgery. But his tail was wagging and his eyes were shining and everyone who met him fell in love with this special dog. As for Ralphie's family, they said after having experienced so much tragedy and suffering, this recent support has been a bright spot in their lives and has restored their sense that good people are still among us in the world.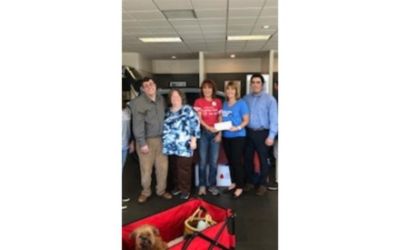 ---
Bonita! - Lizette T
Sweet Bonita was found with a grave injury to her neck. A member of our community contacted Nevada County Animal Control for assistance; Sammie's Friends was alerted immediately that an animal was in need of emergency medical care. Through the swift action of Animal Control, Sammie's Friends and Brighton Greens Veterinary Hospital, Bonita received a second chance at life. After many hours of surgery, Bonita began her long journey to recovery. She was placed in the care of a dedicated Sammie's Friends volunteer who daily nursed Bonita back to health, taking her to many vet appointments and laser treatments. Unfortunately, after all of the trauma, Bonita then tested positive for both heartworm and lyme disease. More treatment was necessary. Happily, Bonita has since recovered from her injury and continues on her journey back to full health supported by her many caring advocates in our community. Bonita's life is taking a wonderful turn, she has been adopted to her forever home. We appreciate all the generosity, support and teamwork that it takes to save an animal in need like Bonita. This is one of the many success stories that happen daily at Sammie's Friends in Nevada County.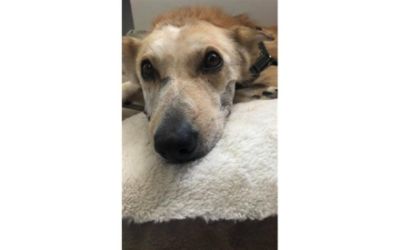 ---
Gold Rush Subaru Helps Light The Night - Linda Y
On Saturday, November 2, 2019, Gold Rush Subaru joined Team Subaru of America at The Leukemia & Lymphoma Society & Lymphoma Society's Annual Light The Night event held at Sutter Health Park. Gold Rush Subaru had a great group to represent at the event. The Annual Light The Night Event brings light to the darkness of a cancer diagnosis through its mission to end blood cancers. Friends, families, co-workers gather together to celebrate, honor, and remember those touched by cancer. Each walker carried an illuminated lantern – white in honor of survivors and the power of research, red in support of patients and finds cures, and gold in remembrance of those who have been lost. Gold Rush Subaru along with their Subaru colleagues attended the event and helped distribute blankets to patients and survivors attending the Light The Night Event. The later joined the crowd for an uplifting and moving Opening Ceremony before the walk commenced. Gold Rush Subaru and team joined many of their Subaru colleagues as the Exclusive Chariot Sponsor who helped lead the walk for 3,500 attendees. The evening culminated with a Fireworks finale. The evening was extremely inspiring and an event to remember. We are proud to support such a wonderful cause and to not only help cure cancer but to also help many patients and their families affected by this disease. We look forward to continue our participation come 2020.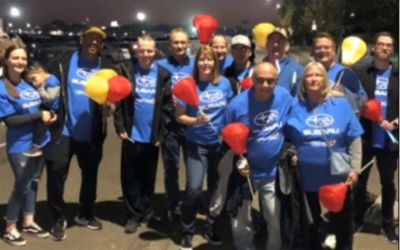 ---
Subaru Loves to Care Program gives back - Linda Y
The patients at Sutter Auburn Faith Hospital's Infusion Center were in for a wonderful surprise when community partners Gold Rush Subaru and The Leukemia & Lymphoma Society stopped by to deliver brand new, soft and cozy blankets and several messages of hope for patients as part of the Subaru Loves to Care campaign. For infusion patient Alan Waddell, the blanket was certainly a welcoming surprise. "Thank you so much, he will use it today," family member Kathy Waddell said. "He's always cold!"In addition to the blankets, patients at the infusion center also received a box full of "messages of hope," which were all written by those who wanted to encourage patients on their difficult journeys. The messages were passed along to several patients along with their blankets. Since the beginning of Gold Rush Subaru's partnership 4 years ago, they have donated over 320 blankets to patients in the community and are always willing to do more for their community. It's no wonder why Gold Rush Subaru is known for their compassion and care in their community.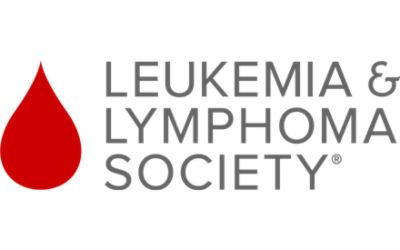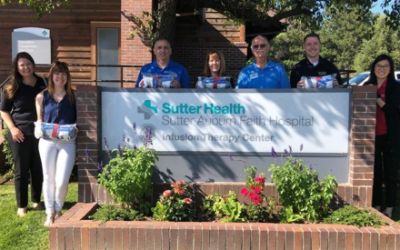 ---
Gold Rush Subaru Lights the Night - Jay D
Light the Night November 3rd 2018 marked the Leukemia & Lymphoma Society's "Light the Night" event, hosted a Raley Field in Sacramento. Gold Rush Subaru sent a group of representatives to celebrate, honor, and remember those touched by cancer, personally or otherwise. Everyone in attendance was divided up into groups, each one named after the organization or person that they were there to represent. Our staff joined the Subaru booth, where we received our matching Subaru shirts. The proceedings began with a moment of silence and remembrance for loved ones, a time to reflect on those who have bravely fought against these diseases. Next were testimonials from different groups, each expressing their gratitude and personal connection to the cause. The event gathered people from all walks of life with a common goal, supporting the fight against cancer. The 1 mile walk wound through and around the stadium, lit by electronic lanterns held by all attendees. The group spilled out onto the streets with lanterns in hand, followed by a news crew documenting the efforts. Capped off by a firework show over the stadium, donations poured in. Founded in 1949, the Leukemia & Lymphoma Society aims to not only cure blood disease but improve the quality of life for those affected. Gold Rush Subaru has contributed to numerous philanthropic causes throughout the year, but this one is near and dear to our hearts. Many members of our staff have grappled with the difficulties brought on by these diseases, and are eager to give back to the cause. "Light the Night" was a chance for Gold Rush to get together with members of the community to raise awareness as well as generate donations. Subaru Loves to Care, and Gold Rush tries our best to embody that mantra fully. We will continue to contribute in any way we can, and represent the brand to the fullest extent.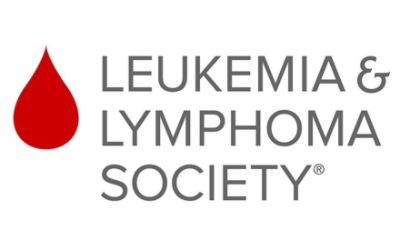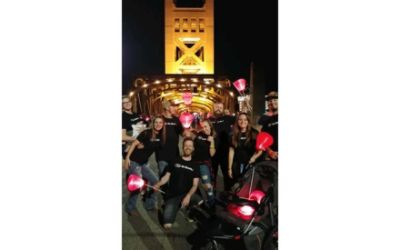 ---
Subaru Donates Blankets to Local Patients with LLS - Jenaye S
The patients at Sutter Auburn Faith Hospital's Infusion Center were in for a wonderful surprise when community partners Gold Rush Subaru and the Leukemia & Lymphoma Society stopped by to deliver hundreds of messages of hope and 80 new blankets as part of the Subaru Loves to Care campaign. "This is the second year we have donated blankets to the Sutter Auburn Faith Hospital Infusion Center," said Steve Snyder, owner of Gold Rush Subaru in Auburn. "This hospital serves the needs of this community and we try to give back as much as we can. We want people to know that we care about them, that we are thinking of them and that we want their treatments to be successful." Subaru has donated more than 105,000 blankets nationwide to spread warmth and hope to those fighting cancer across the country. Along with blankets, messages of encouragement were delivered to each person handwritten by Subaru's employees and customers. "This is so great," said William Reed, a patient receiving his 13 treatment at the center. "I look forward to using the blanket." Reed is an Auburn resident who was diagnosed with cancer in October. His treatments at the Infusion Center take five to six hours each session and often make him feel cold and tired. Ramona Higley, a three-time cancer survivor, was also at the Infusion Center receiving a vitamin treatment with her dog, Maxi when the Gold Rush Subaru team arrived to distribute the blankets. "I am very lucky to be here," said Higley, who was once told she had weeks to live. "It is really nice to have local people who want to show us their support and how much they care." "We are so grateful for the generous and thoughtful gestures from the Leukemia & Lymphoma Society as well as members of our own community," said Cheryl Hendriksen, R.N., Infusion Center nurse. "They are delivering smiles and happiness to our patients and their families." Wrapped in her new blanket, Ramona, and her dog snuggles up for a nap in her reclining infusion chair. "I have been battling cancer for the past 33 years," she said. "It can get pretty rough. Anyone fighting this disease needs all the support they can get, so it is very wonderful that we have this amazing care team and local supporters who want to help provide hope."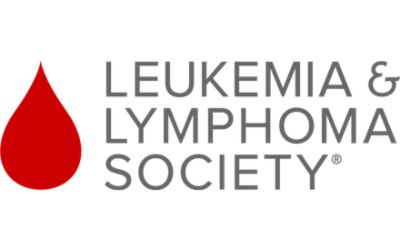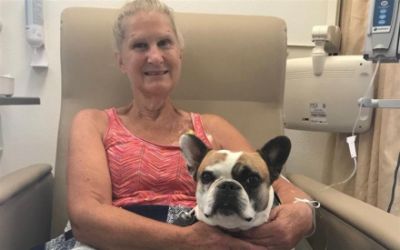 ---
Blanket Delivery with Leukemia & Lymphoma Society - Erica B
Erica Brown, fundraising campaign assistant, Lezlie Hayes, senior campaign manager for Light The Night, and Sydney Gonzales, campaign specialist for Student Series, attended the first Subaru blanket drop off for Greater Sacramento Area Chapter on Monday, June 19 at Sutter Auburn Hospital. They met Steve Snyder, owner of Gold Rush Subaru, and his wife Sharon as well as two representatives from Sutter Auburn at the Gold Rush Subaru dealership where the LLS and hospital staff were able to see the Subaru Loves to Care display. They enjoyed getting to see all of the materials and learning more about how they are able to get their customers involved. The hospital staff were extremely grateful to receive the blankets, craft kits and care cards and LLS received a thank you card from the hospital staff member they coordinated the blanket drop off with (Kathleen Murphy). Although LLS and Subaru weren't able to give the blankets directly to patients, the hospital staff said that the blankets meant a lot to the patients last year and they were excited to give out blankets again this year. 80 blankets, 10 craft kits and several care cards were given to the hospital from the retailer. Steve Snyder and his wife were very excited to be part of the drop off again and they had a great time meeting LLS and hospital staff.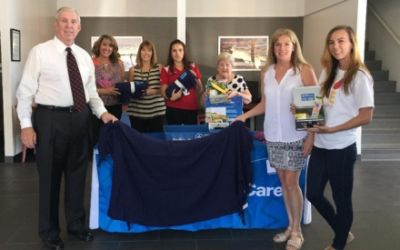 ---