Gold Rush Subaru: Your Automotive Financing Ally

Discover Affordable Financing at Gold Rush Subaru
Who doesn't like a deal? At Gold Rush Subaru, when you utilize the services of our expert finance team, you will discover that you can comfortably afford the car of your dreams. With the right financing option, it is our hope that Sacramento drivers can take advantage of our help to find the right model, trim level, and features that match their lifestyle.
We work with you as well as a network of banks and auto lending organizations to find you the perfect leasing or loan options. Not everyone has the same credit history and financial situation, but when you allow us to help you, we will find reasonably priced financing options for you regardless of your financial history.
The Benefits of Financing at Gold Rush Subaru
Not only do we work with all types of financial backgrounds, but we also treat your financing options as a unique opportunity to provide unique options that cater to your needs. Roseville drivers will discover that we don't offer rigid pre-packaged financing that doesn't work for you, but instead, we give you money-saving options that allow you to consider options that you may have thought we not possible.
When you have the right loan or lease, you may find that the trim level that you wanted becomes affordable or that certain must-have features are now within your price range. And you won't have to shop around all the financial organizations in the Nevada City area. You can find the right car and the right financing all in one stop when you come to Gold Rush Subaru.
Come to Auburn for affordable financing with the help of our team of friendly finance experts. We are excited to show you what is possible when you allow us to help you find the right loan or lease. Contact us today to get started!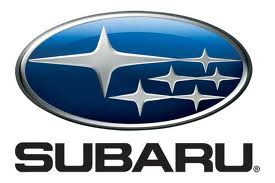 Why You Should Finance with Gold Rush Subaru?
Driving a new or pre-owned Subaru sedan or crossover isn't just about maximizing performance capability, cargo versatility and comfort, but value as well. That's why drivers from in and Auburn, Roseville, Sacramento, and Nevada City rely on the knowledgeable team of Subaru financial professionals here at Gold Rush Subaru.
Why finance with us? For starters, our staff works closely and confidentially with each of our clients individually, with the goal of securing them an affordable Subaru lease package that maximizes value while getting them behind the wheel of the Subaru Outback, Forester, BRX or Crosstrek they've been dreaming of.
The process begins when you complete our online finance application, a securely encrypted information form which is never shared with third-party vendors. Once our team of finance experts receives your info, they get right to work with our nationwide network of banks and lenders so that your time at the dealership can be better spent discussing additional amenities and the array of extraordinary features in your new Subaru.
In addition to a variety of seasonal incentive programs, pre-owned specials and sales events, we over local professionals, families and driving connoisseurs a variety of ways to save on their new or pre-owned Subaru vehicle purchase.
Visit Gold Rush Subaru today to test drive selections from our incredible inventory today or contact us with any questions you have about our secure, efficient and family-friendly financing process.