Drivers all over the country are champing at the bit to get their hands on the 2019 Subaru Ascent. The largest SUV that Subaru's ever produced, it will offer a spacious interior, a high-performance powertrain, and trim options full of valuable feature. The big problem, of course, is that the Ascent won't be available until later this year.
The 2018 Subaru Outback, meanwhile? It's one of the top-rated options in its class, and it's available right now. Offering robust engine options with a maximum output of 256 horsepower, the Outback is one of the most popular vehicles on the road today. With seating for five, high ground clearance, and a suite of valuable features and technology, there's a reason that Kelly Blue Book describes it as "the most recommendable vehicle for the broadest range of buyers."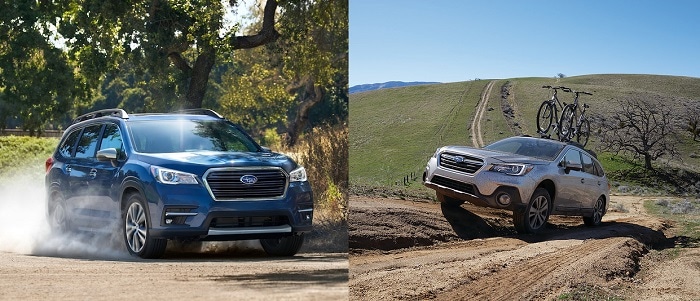 When you visit Gold Rush Subaru, you'll find great options available for the Outback. We can also show you options for a bevy of other new Subaru vehicles, and provide financing to help you buy them.
We can also help you get the ball rolling on securing a new Ascent, if that's what your heart's set on. With seating for eight, a towing capacity of 5,000 pounds, and Subaru Starlink remote control app, there's plenty of good reasons to hold out for the Ascent. Whatever you decide to do, get in touch with the team at our location in Auburn, CA. We're willing to be there's a lot we can talk about.